News, Updates & Information
Pista - HA5AO
March 27, 2017: Franz, DJ9ZB will be unable to join us in the Bouvet DXpedition. We enjoyed working with Franz on Malpelo, and regret loosing him. Many of you know Pista, HA5AO who will now be joining our team. Pista is well know for his previous DXpeditions, innovative talents, humanitarian projects, problem solving abilities and operating skills. It is a pleasure to have him with us on the Bouvet Island DXpedition.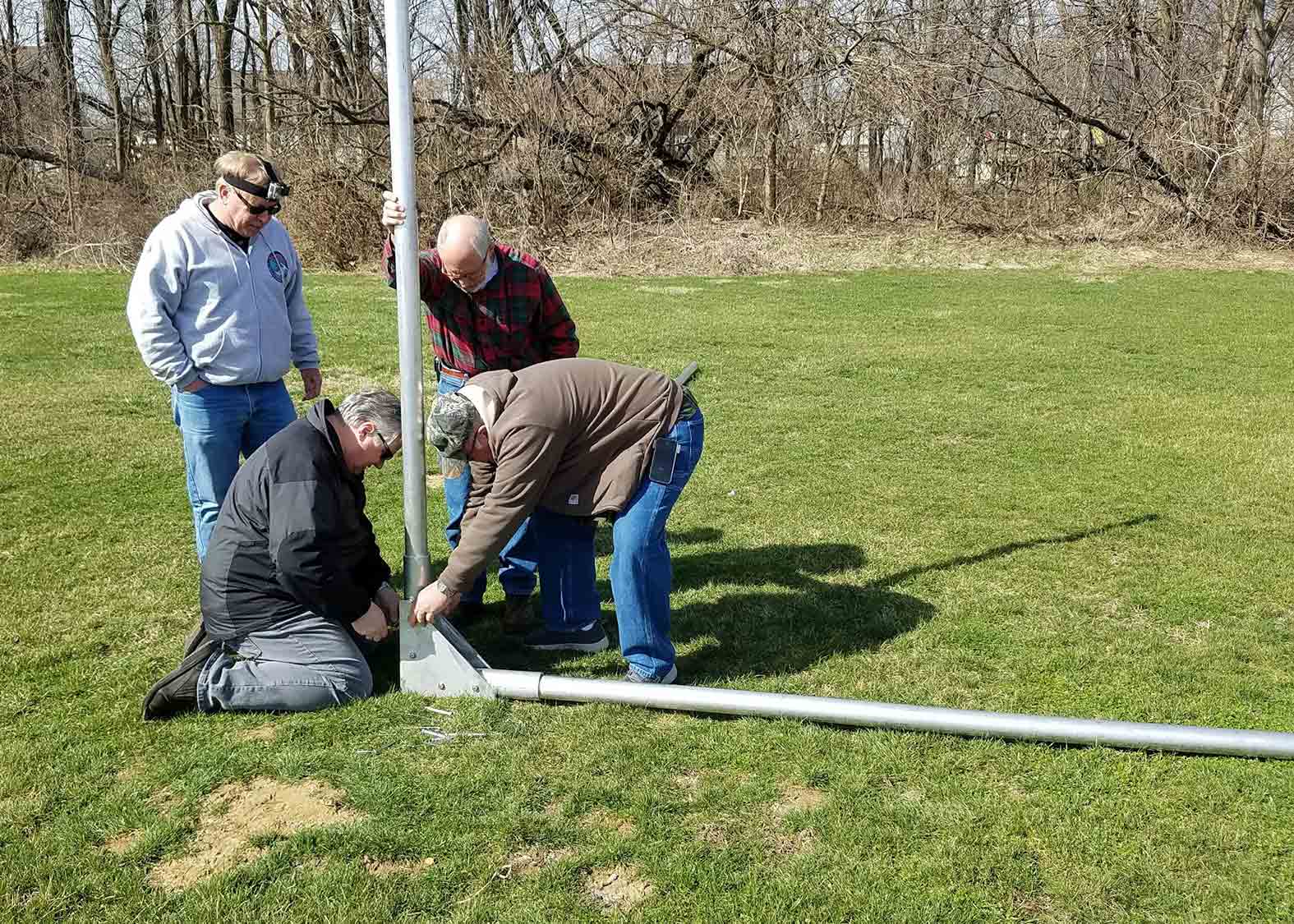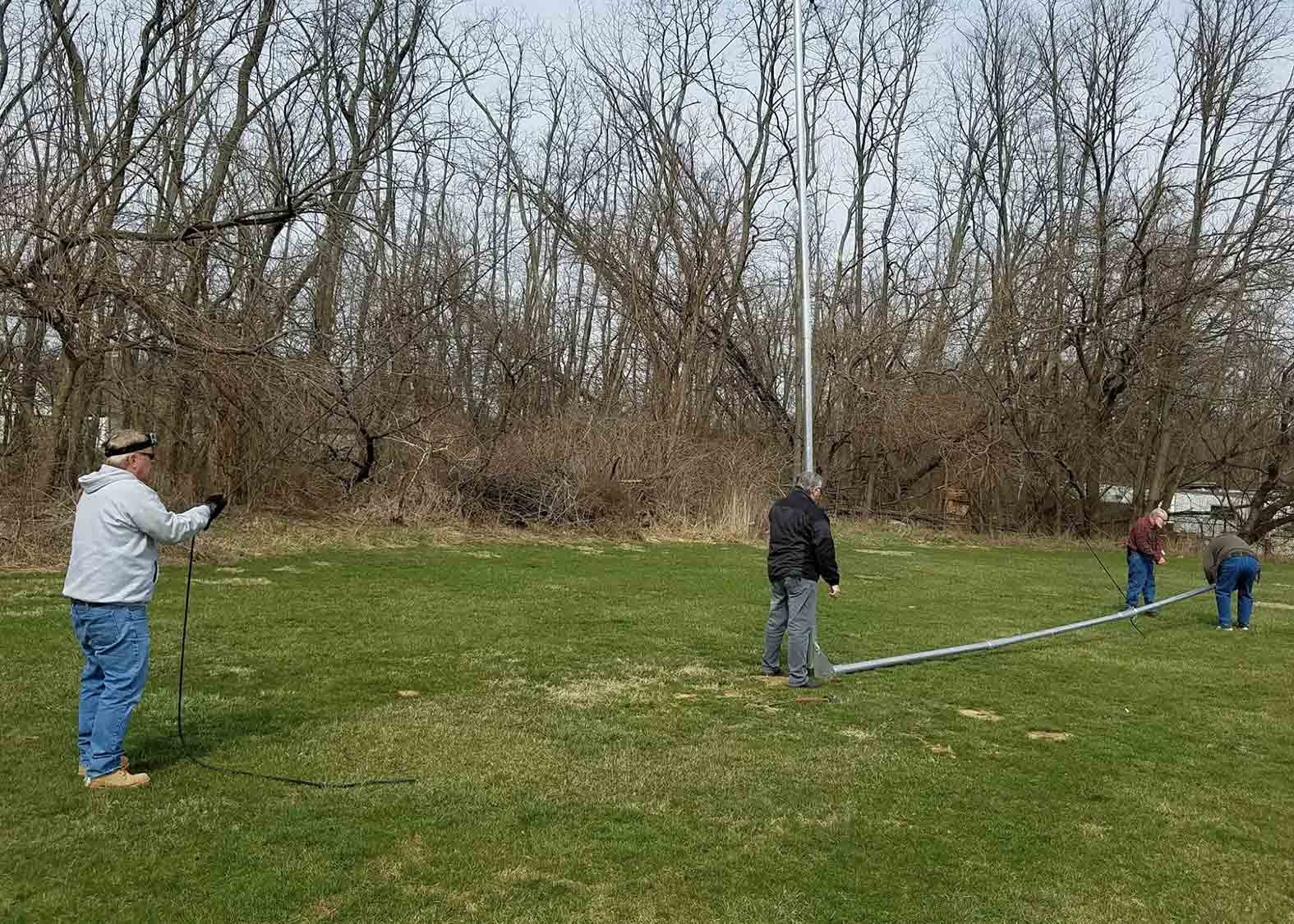 March 9, 2017: K9CT, K9NU, N9TK, WØGJ and WB9Z met at K9CT's QTH to assemble, erect and test the 3YØZ antenna masts manufactured for us by DX Engineering. The rugged construction and falling derrick system will allow for quick deployment and mechanical stability in the hostile weather of Bouvet Island.
February 12, 2017: We regret that Jorge, HK1R will not be able to join us on the Bouvet DXpedition. Jorge was with many of us on the Malpelo DXpedition and the Amsterdam Island DXpedition. We will miss him greatly on the upcoming Bouvet trip. Hopefully, Jorge will be able to join us on another adventure in the future. We look forward to that, and thank him for his help thus far.
Harumi Kukita "Hal," JR4OZR will be taking Jorge's place on the team. Hal has past DXpedition experience and is a well known and competitive contest operator. We welcome him to our team.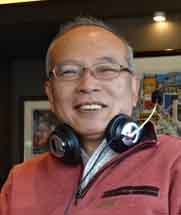 JR4OZR - "Hal"
On January 11, 2017, five of the 3YØZ operators (KØIR, N9TK, W8HC, WØGJ & WB9Z) and Chief Pilot, NV9L met with Tim Duffy, K3LR and 11 members of his DX Engineering staff. The chief topic of discussion was development of masts and antenna support hardware able to withstand the winds and weather of Bouvet.  The HF antennas and EME arrays need to be at a height where they can be effective, and yet able to withstand the harsh conditions of Bouvet.  Working drawings were developed, and the engineers at DX Engineering are now developing prototypes for testing.  The group also considered how products developed for Bouvet might also serve unique needs of other radio amateurs.
Bouvet Island DXpedition chief pilot Val, NV9L interviewing Tim, K3LR and Teri, K8MNJ from DX Engineering.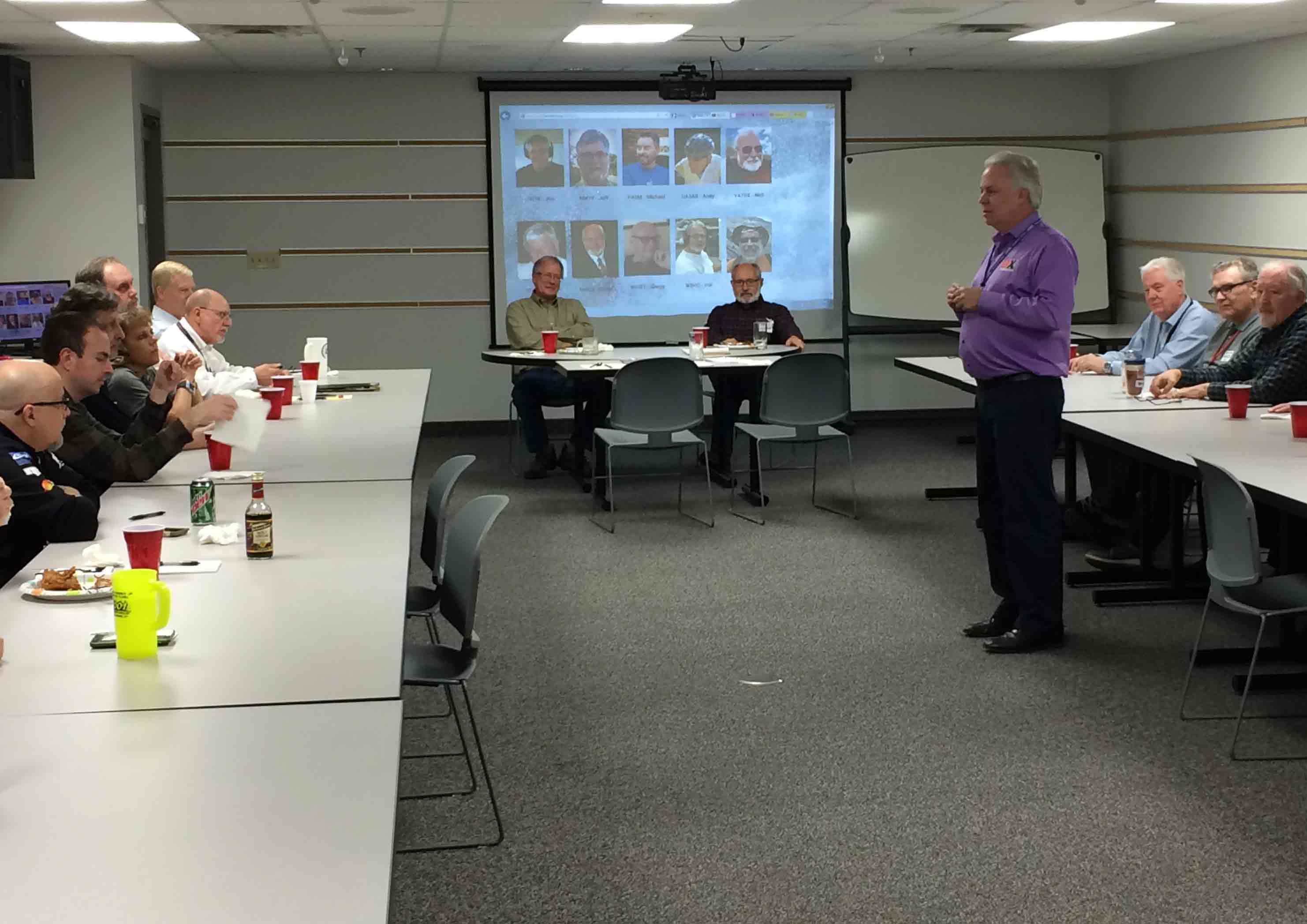 Tim, K3LR leading discussion about DX Engineering's involvement in the Bouvet Island DXpedition.
Ralph, KØIR discusses snow anchor dimensions as Tim, K3LR and Glenn, WØGJ look on.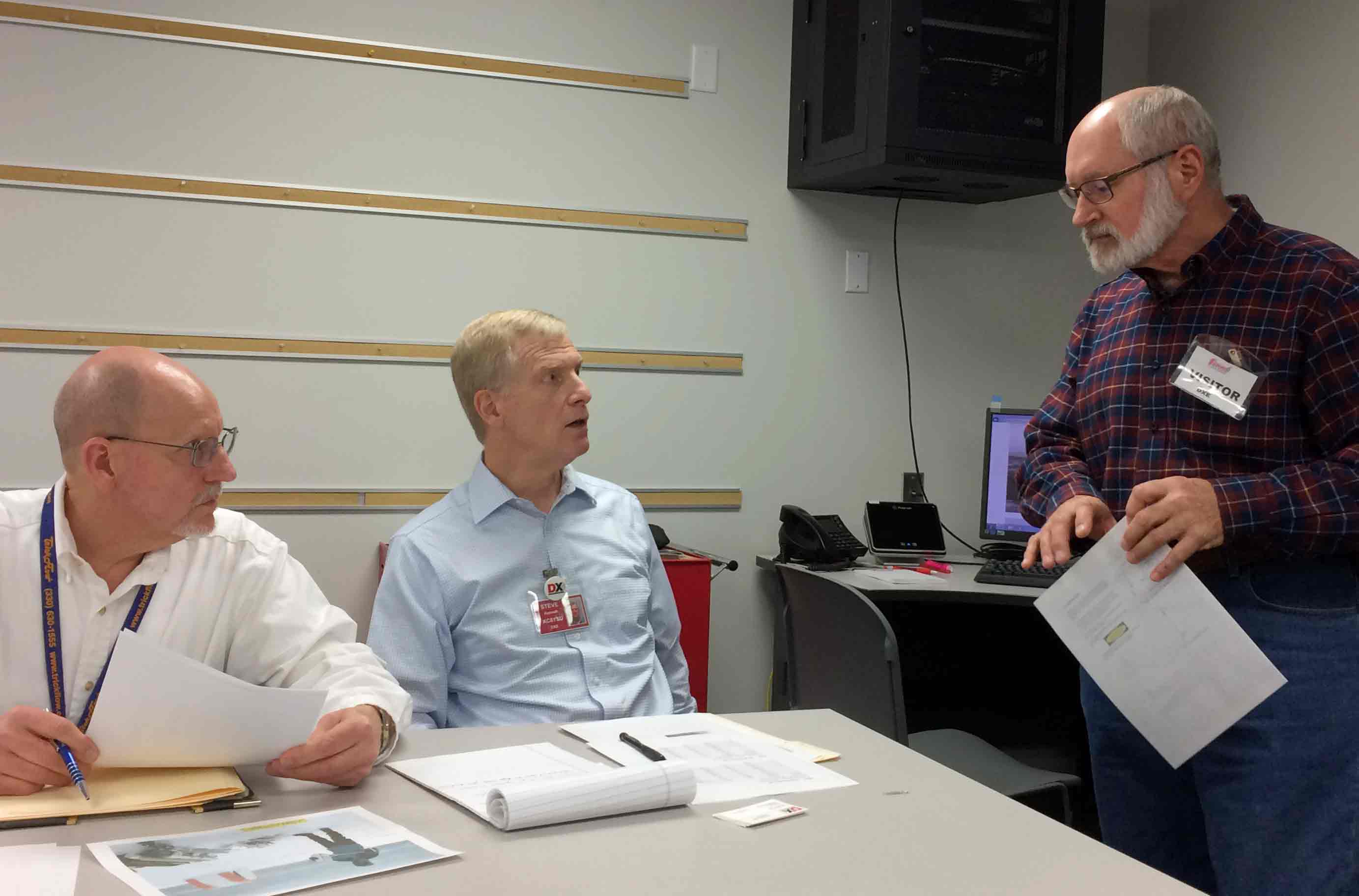 Glenn, WØGJ discussing a falling derrick antenna system with engineers from DX Engineering.
Now you can help the DXpedition, and at the same time, enjoy souvenirs and memorabilia of the upcoming Bouvet Island DXpedition.  Cups, mugs, T-shirts, sweatshirts, bags, hats and more are available.  Click on the image to the left to visit our store at CafePress.
A Message From the DXpedition Team
Our Commitment to You
A DXpedition to Bouvet is not to be taken lightly.  Bouvet is a serious and dangerous place; demanding attention to safety, serious planning, physical and mental endurance, time to allow for storms and rough seas and a team with the right balance of size, experience, talent, emotional stability and sense of purpose.  We feel we have met these criteria, but, when we arrive at Bouvet, we also need to attend to our obligations to you, our financial supporters and DX audience.  How we meet those obligations and expectations will define us as a team.
It is our belief that, given the rarity of this entity, we must pull out all the stops.  We must utilize maximum legal power, the best antennas, world class transceivers, propagation studies, the best location on the island, a safe vessel and crew, highly qualified helicopter pilots and the complementary resources of our team.  We will need near real time information flowing to us through our extensive pilot system, so that we can maximize our primary purpose — providing QSOs.
We have a conscience.  We will not do this just for the sake of doing it and end up using a compromised location, less than 24/7 coverage of all open bands, limited power, inefficient antennas and insufficient time at the island.  We want to do this right, and give everyone the best possible chance of making the QSOs they desire – be they on 160, the WARC bands, SSB, CW, RTTY or 6 and 2 meter EME.
Rest assured that we will do our very best for you!  No shortcuts or compromises!
The 3YØZ Bouvet Island DXpedition Team
Japanese DXers Organize to Support 3YØZ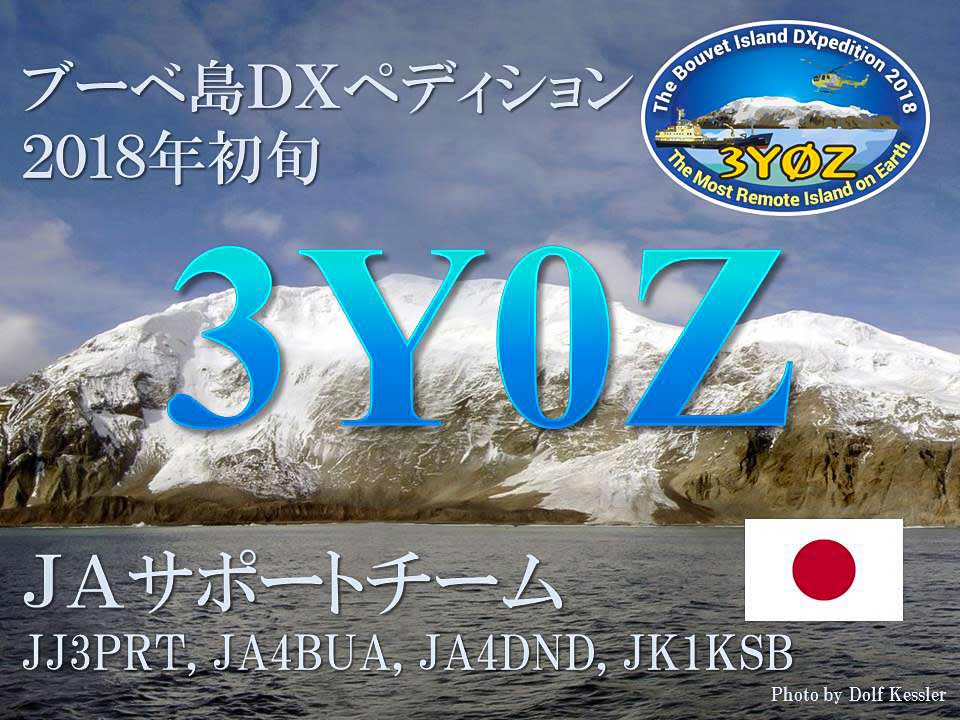 JA4DND – Hiro, JJ3PRT – Joe, JA4BUA- Kuwa, and JK1KSB – Oku have organized a Bouvet Island DXpedition support group in Japan.  They will work with Japanese DXers and DX Clubs.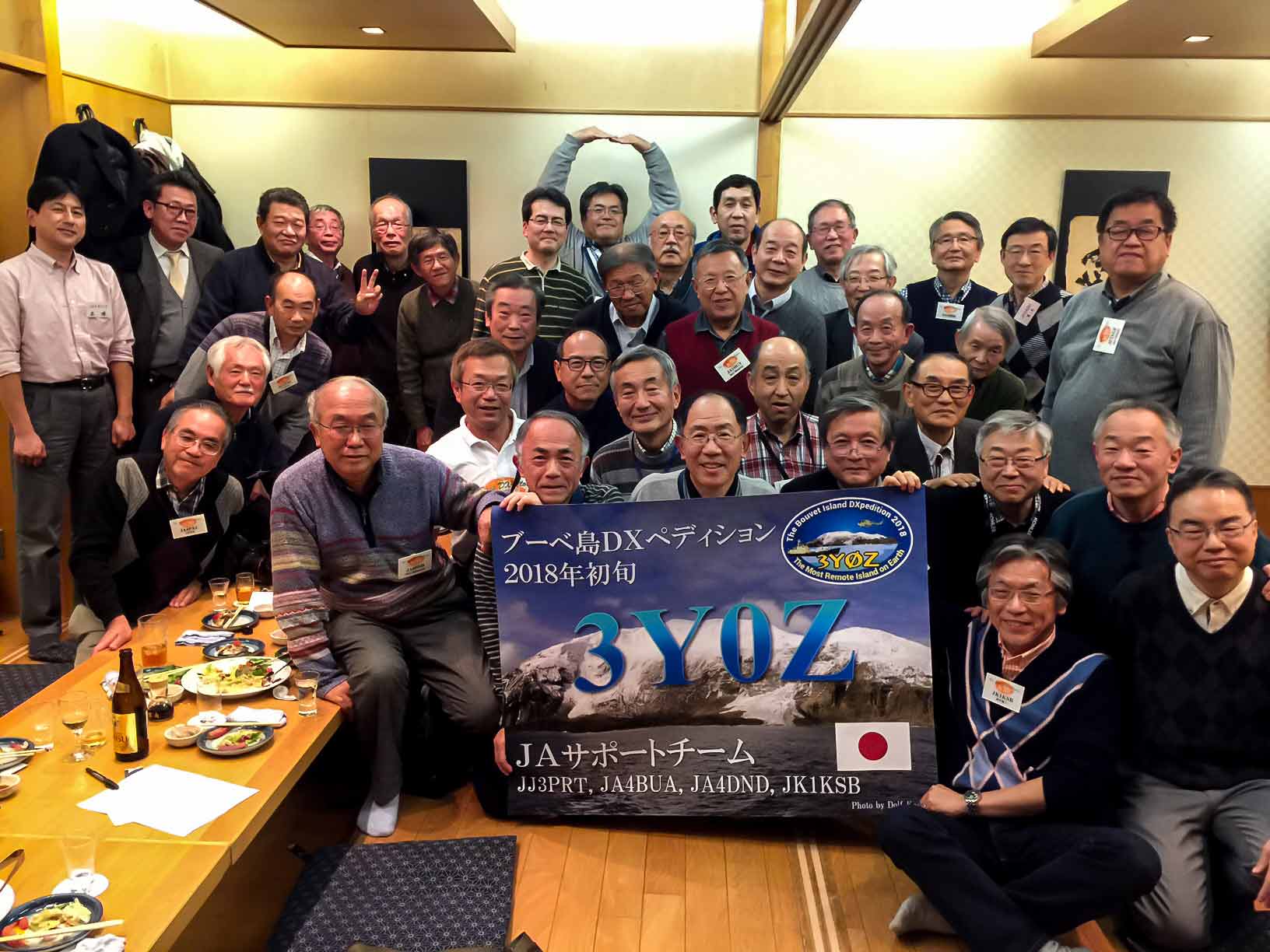 Members of the Far East DXPloiters gather for their year end party.  As part of their celebration, they are displaying the 3YØZ banner.  We thank the FEDXP for their support.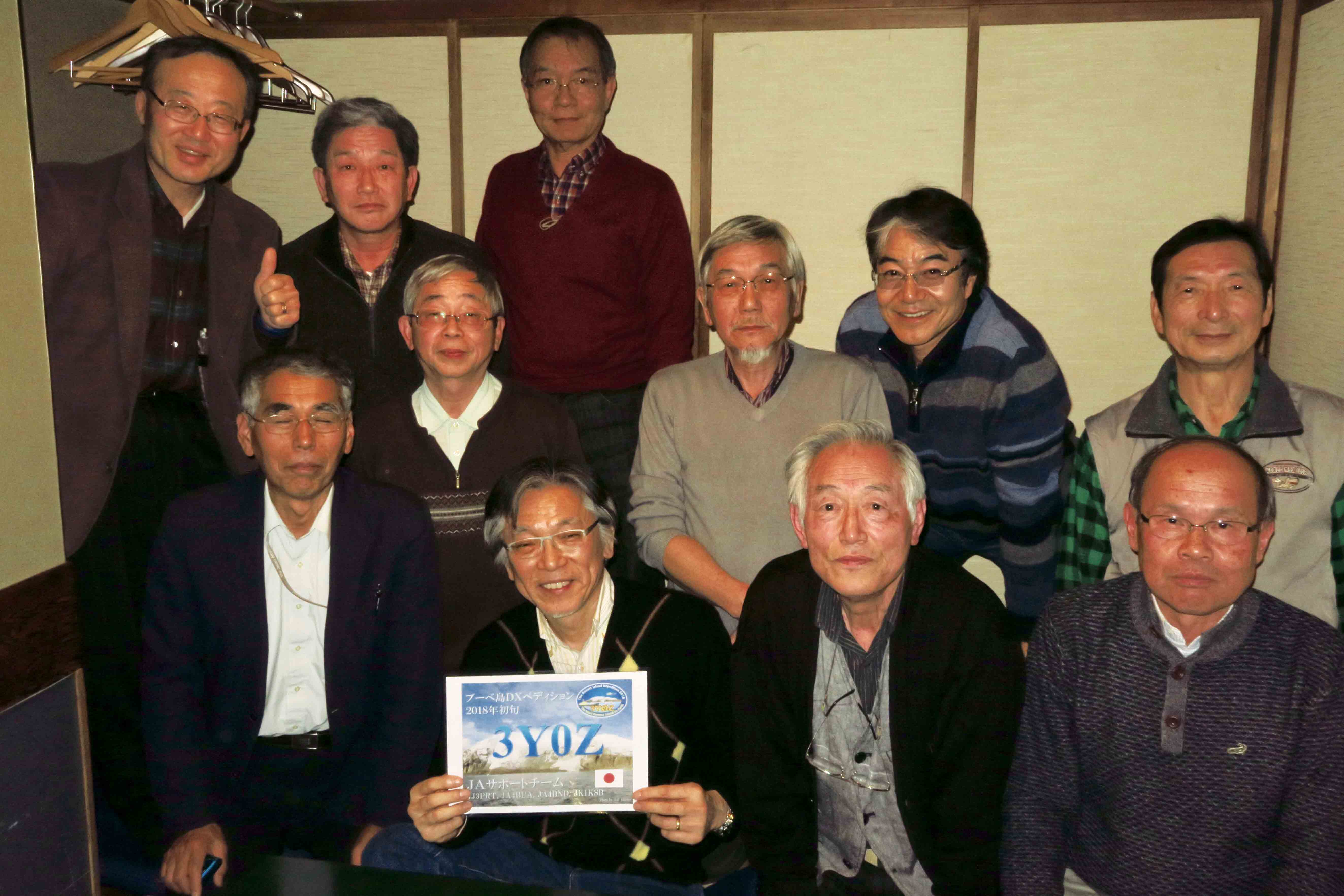 The Toyama DX Club supports the Bouvet Island DXpedition 3YØZ at their party.
富山DXグループ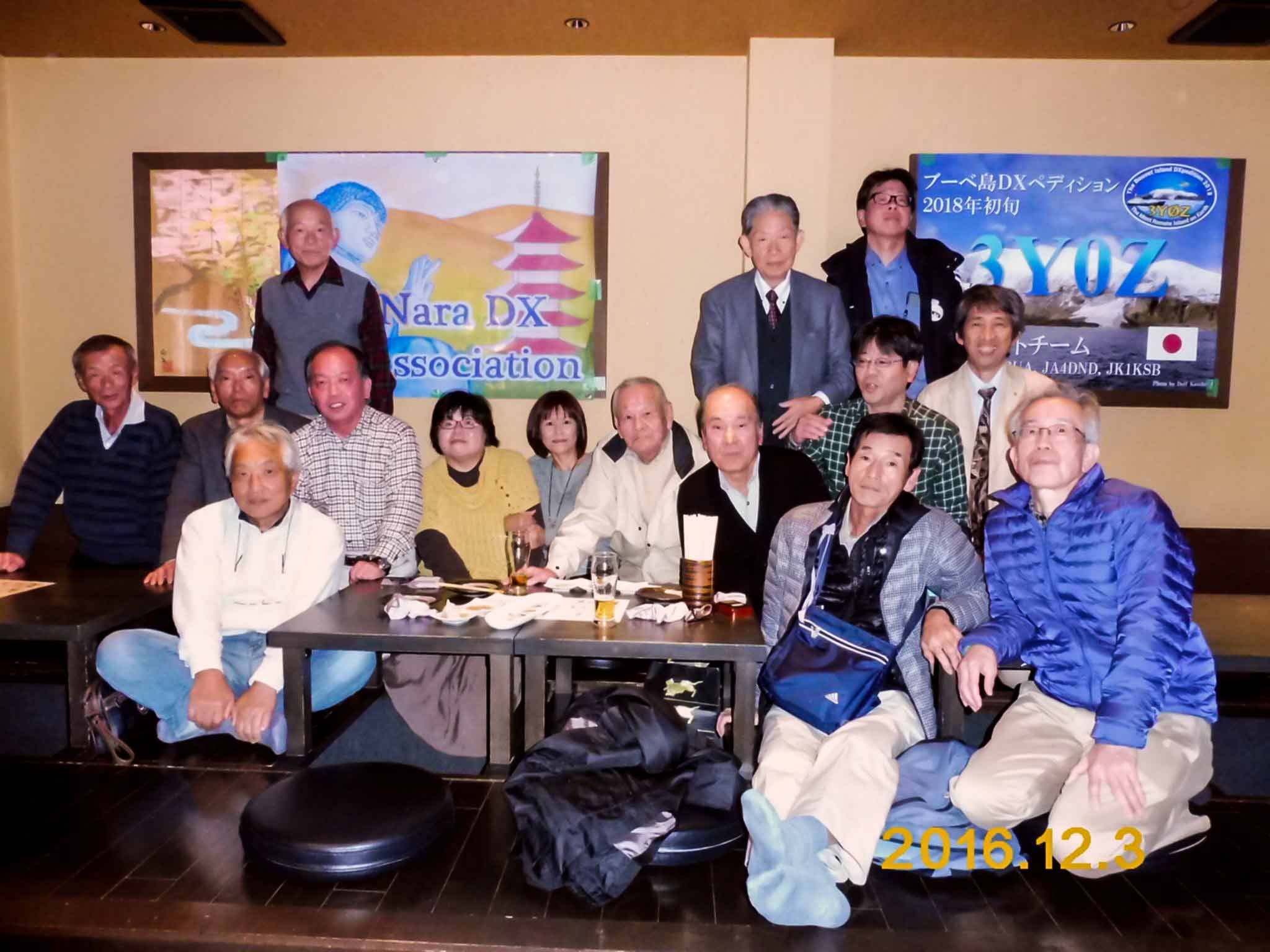 Members of the NARA DX Association supported the Bouvet Island DXpedition at their year end party.
Well known YL DXers from Japan: JP3AYQ – Mami and JO3VCN – Masae.  Mami is famous for her Pacific Islands DXpeditions.
End year party of Rare DX Sweepers Group
根こそぎ隊忘年会
   Tokyo 610 DX Group New Year Party.
東京610 DXグループ新年会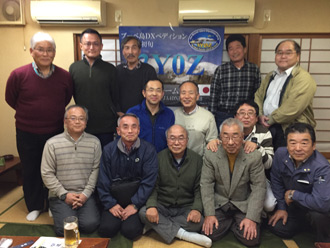 End year party of Matsue DX Group.
松江DXグループ忘年会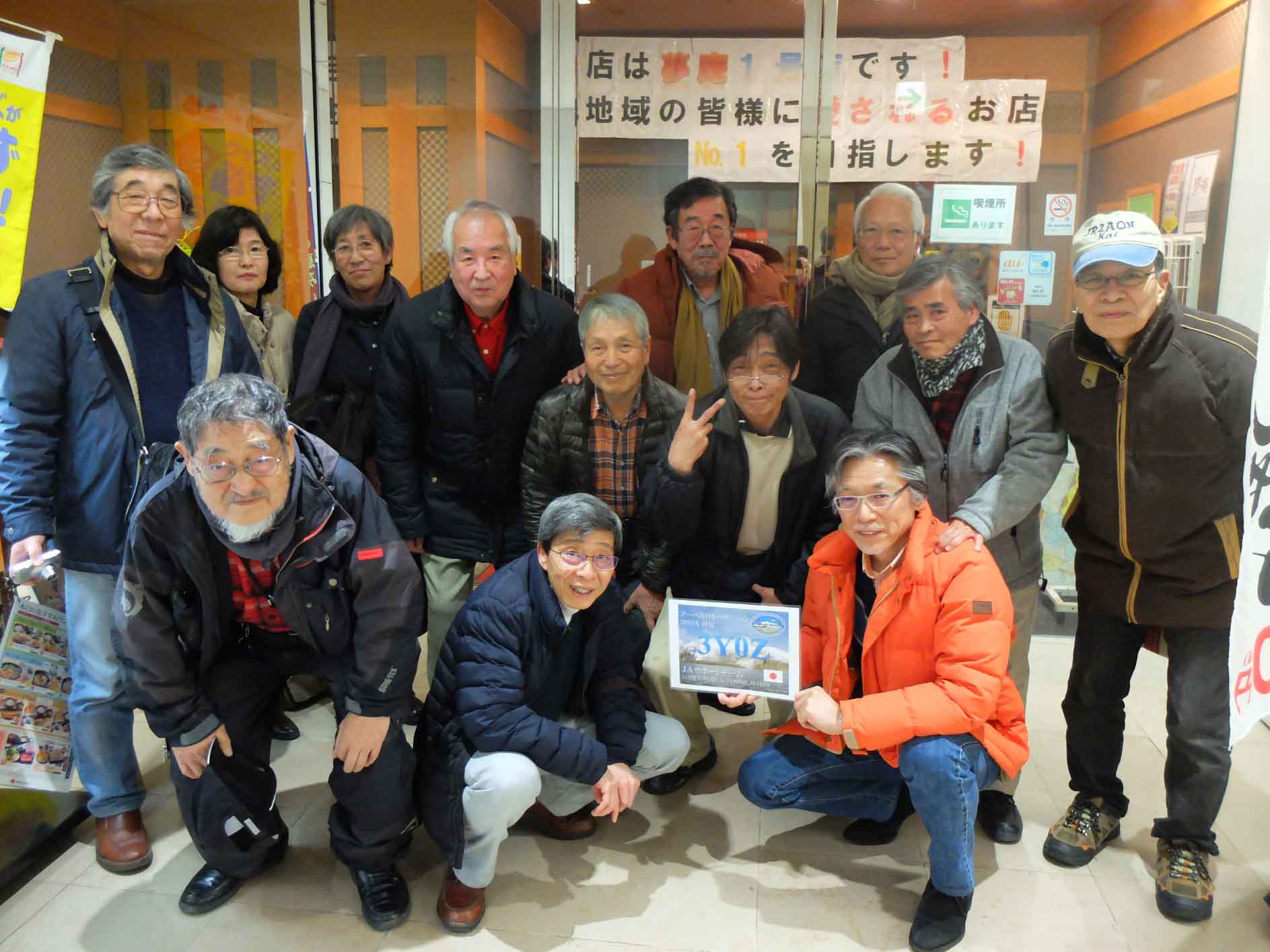 The Tokyo Odakyu Line DXers support 3YØZ.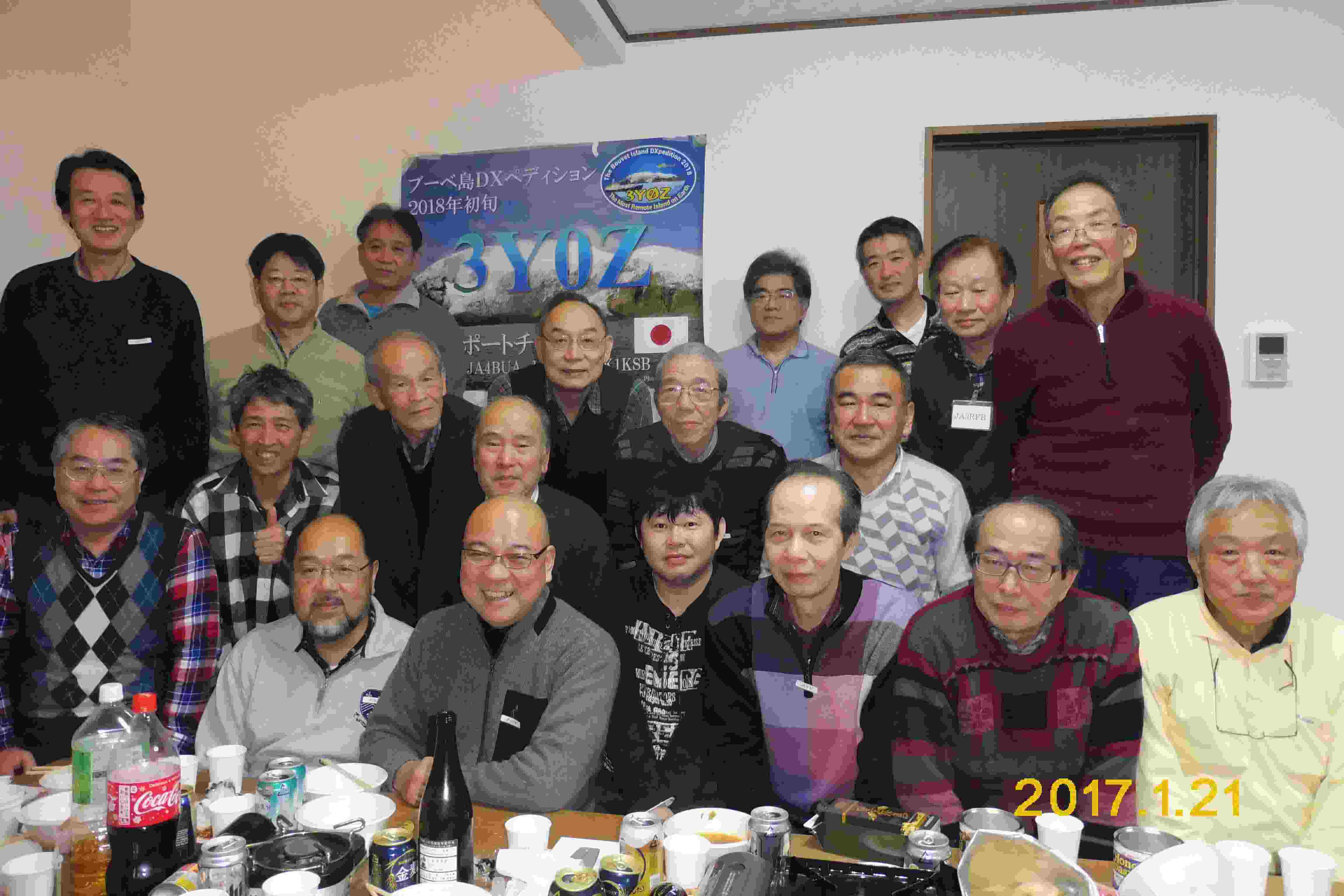 The Osaka Area Hams meet and support 3YØZ.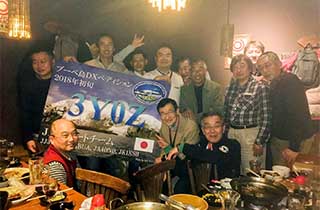 The Tokyo Machida Drunkards DX Club celebrates 3YØZ.