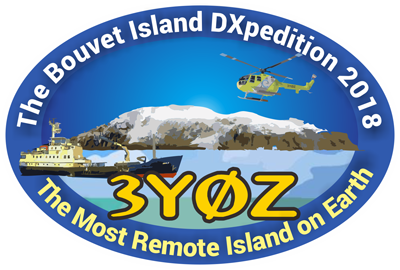 The Bouvet Island DXpedition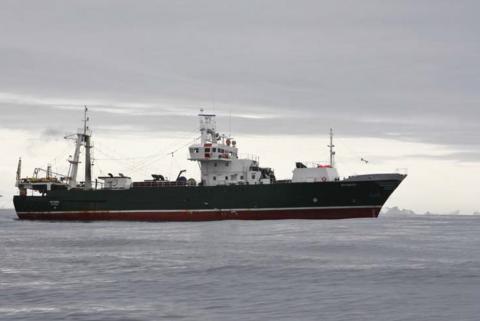 Our Transportation - NEWS!!
Together with Nigel Jolly, we have found an alternative ship which helps us control costs and provides an even greater margin of safety.  You can read the full story in Press Release #5 on our News and Updates page.  Our schedule remains unchanged.  We continue to hope for a good weather window to get ashore quickly.
Our Permit
We are pleased to report that the revisions and updates to our longstanding landing permit (2007) have been approved by the Norsk Polar Institute and that an updated landing permit has been issued to us.  The updated permit now specifies our camp site, current dates, current wildlife populations areas, helicopter access routes, and environmental precautions.
Our amateur radio license, also originally issued in 2007 with the call sign of 3YØZ, has been renewed and will be used during our DXpedition in early 2018.
Source Of INDIVIDUAL Contributions.
Our Team
The team is the most important element of a DXpedition.  Your leaders are humbled to serve with this amazing group of individuals.  We have great confidence in this team — and you can too.
Ralph – KØIR,   Bob – K4UEE,   Erling – LA6VM
The worldwide DX community helped us achieve success on the dozens of previous DXpeditions.  Once again, we are asking for your generous support to help us make the Bouvet DXpedition a similar success.  Our team will bear approximately 50% of the cost of this purely amateur radio project.  We are asking for your help with the rest.  Thank you for any help you can give us.
Please enter your callsign and name in the PayPal message box when you donate.
Thank you for helping to make this DXpedition happen.
If you are a CURRENT member of the Northern California DX Foundation, you may make a tax deductible contribution by making your check out to the Northern California DX Foundtion and indicating "3YØZ Bouvet DXpedition" on the memo line of the check.  Mail your check to the treasurer of the Northern California DX Foundation; Don Greenbaum, N1DG; 27 Pill Hill Ln., Duxbury, MA  02332. The minimum contribution for this service is $250.